长期以来,不同的语言、宗教、历史和地域形成了东南亚国家联盟(东盟)各国。但是变化正在进行中。自由贸易区和东盟经济共同体计划于 2015 年建立空前的区域一体化,造福数百万企业和人民。
Different languages, religions, histories and geographies have long divided countries in the Association of Southeast Asian Nations (ASEAN). But change is afoot. The free-trade zone and the ASEAN Economic Community planned for 2015 will create unprecedented regional integration that benefits millions of businesses and people.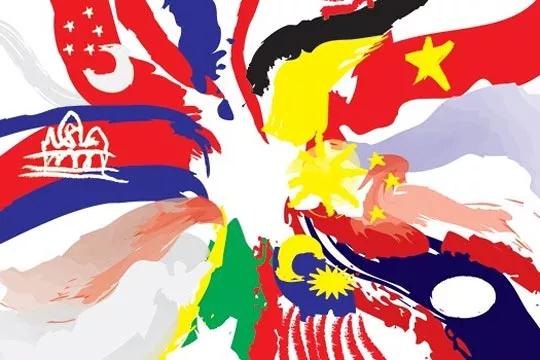 作为世界上增长最快的地区之一,东盟正面临着大量机遇,这些机遇源于推进中的区域一体化、新技术的兴起和80后、90后的不断前行;到 2020 年,这两代人将占全球劳动力的 65%,而其中 60% 将生活在亚洲。
As one of world's fastest growing regions, ASEAN is seeing tremendous opportunities from increasing regional integration, the rise of new technologies and the march of the Millennial generation, which by 2020 will account for 65% of the global workforce, and 60% of them will live in Asia.
伴随着智能手机、笔记本电脑和社交媒体一同成长起来的这两代人是连接性最强的一个群体。与此同时,得益于基础设施的改善和新技术应用的快速增长,东盟国家的连接性已经比以往任何时候都更强。今天的曼谷是 Facebook 世界中的第五大城市,拥有 740 万用户;在菲律宾,智能手机的市场份额从 9% 跃升至 2012 年的 24%,而全世界的推特发帖中有 2.4% 来自一个城市——印尼的雅加达。
Growing up with smart phones, laptops and social media, Millennials are the most connected generation. At the same time, thanks to physical infrastructure improvement and rapid growth in the use of new technologies, countries in ASEAN have become more connected than ever before. Bangkok today is the fifth largest Facebook city in the world with 7.4 million users; the market share of smartphones in the Philippines jumped from 9% to 24% in 2012, and 2.4% of the entire world's Twitter posts come from a single city – Jakarta, Indonesia.
这种社交和移动市场的崛起不单让东盟 6 亿人中的许多人生活更方便,还重新塑造着商业世界。作为雇员、顾客、合作伙伴或消费者,年轻人继续需要方便快捷地去实时获取信息或者进行交易。更重要的是,这些新技术正在帮助建立一个虚拟的中产阶级群体,特别是在发展中国家。那里的低收入居民现在可以便利地获取信息,而在以前,这些信息只有中产阶级才能获得。
This rise of social and mobile isn't just making life easier for many of the 600 million people in ASEAN, it is also reshaping the business world. As employees, customers, partners or consumers, young people continue to demand real-time access to information and transaction. More importantly, these new technologies are helping create a virtual middle class, especially in the developing countries, where lower income residents now have access to information previously only reachable by the middle class.
资源的自由流动对经济一体化很重要,IT 在其中扮演一个重要角色。以航空公司为例,先进的分析工具可优化机组人员和航班调度,为乘客们提供航班通告并允许航空公司监控日常运营。简化的智能系统可以实时帮助承运商提高效率,降低成本并安全地运送旅客和货物。
The free movement of resources is fundamental to economic integration, and here IT plays an important role. Take, for example, the airlines. Advanced analytics optimizes crew and aircraft scheduling, provides passengers with flight notifications, and allows the airlines to monitor daily operations. Simplified, intelligent, real-time systems help carriers increase efficiency, lower cost, and move people and goods without disruption.
该趋势的一个受益者是菲律宾的一个小村庄 Pajak,该村因其精致的手工吉他而闻名。得益于廉价航空和基础设施发展,游客和鉴赏家能够参观 Pajak 村并购买乐器。买主高兴地离开,而吉他制造者们都富裕了起来。在不久的未来将形成一个网上市场和一个产业链,为当地单干的工匠们与该地区成百上千的买主牵线搭桥。Pajak 是很典型的一个例子,它展示了东南亚普通市场的潜力以及技术为发展所提供的帮助。
One beneficiary of this trend has been Pajak, a small village in the Philippines famous for its fine, hand-made guitars. Thanks to the budget flights and the country's infrastructure development, tourists and connoisseurs are able to visit Pajak to purchase the instruments. The buyers come away happy and the guitar makers are better off. In the near future, an online market and an industry can be formed to connect the local self-employed craftsmen with hundreds of buyers in the region. Pajak is a typical example of the potential for a common market in South-East Asia – and how technology can help.
类似地,中南半岛上规划的铁路网将不仅方便东盟内部的贸易,而且还会为本地产品通向欧洲、中东和非洲提供一个简便的通道。企业资源规划 (ERP) 应用可以更好地去管理这个浩大的区域性项目的各种需求,而"物联网"的软件和传感器将在未来提供情报支持,协助监控和协调列车队。
Similarly, the planned railway network on the Indochinese peninsula will not only facilitate trade within ASEAN, but also provide an easy way for products made locally to reach Europe, the Middle East and Africa. Enterprise resource planning (ERP) applications can help better manage various needs in this vast regional project, and the software and sensors of the "Internet of Things" will provide intelligent support to aid in monitoring and coordinating the train fleet in future.
我们相信越来越多的本地企业将更快地整合起来。技术能帮他们兴旺。例如,在零售行业,预测分析工具使商店能够考虑到越南的长周末假期或新加坡较迟的经济季度,准确地预测需求并管理其供应链。未来,因为可从更多渠道获得相关数据,这些体系将会变得更加智能。
We anticipate more and more local companies will move to integrate even faster. Technology can help them flourish. In the retail industry, for instance, predictive analytics enable stores to accurately predict demand and manage their supply chain, taking into account a long holiday weekend in Vietnam or a slow economic quarter in Singapore. In the future, these systems will become even more intelligent, as data from more channels becomes available.
移动和社交媒体已经对中小型企业 (SME) 进行武装,使之在区域水平展开竞争。面临区域内加剧的竞争,SME 必须思考如何通过多个渠道提供产品和服务。他们当中有许多企业都认为社交媒体是一种经济有效的方式,通过它可以实现实时营销,洞察客户需求。
Mobile and social media has equipped small and mid-sized enterprises (SMEs) to compete on a regional level. In face of increased competition across the region, SMEs have had to figure out how to provide products and services through multiple channels. Many of them have embraced social media as an economical and effective way to both deliver real-time marketing and gather insight into customers' needs.
更多的 SME 将转向云端,在那里他们可以灵活集中地分享数据,且得益于即付即用的定价模型,花费在IT上的成本也比较低。雇员也会从这种灵活性中受益,他们可以在不同的地点工作,并且做到与各团队天缝地合作。这种模式的效益已经显现。马来西亚的一家医疗设备供应商最近建立了自己的实时客户数据库,雇员可通过云端对数据库进行访问。结果,其收入增加了 30%,同时生产率和士气也上升了。
More SMEs will move to the cloud, where they can share their data centrally and flexibly with lower IT costs because of the pay-per-use pricing model. Employees can also benefit from the flexibility of working from multiple locations while cooperating seamlessly with teams. The benefits are already being seen. A medical equipment supplier based in Malaysia recently made its real-time customer database available to employees through the cloud. Consequently, its revenues increased by 30%, and productivity and morale also improved.
随着东盟一体化进程的推进,一些组织会衰落,一些组织会扩张和兴盛。该地区 IT 业的未来是合并。虽然移动、分析工具和云端等技术凭借自身能力提供了极强大的工具,但它们真正的实力只可以在部署了一体化平台以支持所有这些应用的组织中才能得以实现。
As ASEAN continues the process of integration, some organizations will wither and some will expand and prosper. The future of the region's IT is consolidation. While technologies like mobile, analytics and the cloud provide immensely powerful tools in their own right, their true capacity can only be realized in organizations which deploy integrated platforms to support all of these applications.
一个普通的东盟市场会创造世界上最受欢迎的自由贸易市场。该地区乐观的经济前景无疑将推进这一举措。抓住新技术提供的机遇,我们都将获益。
A common market of ASEAN would create the most populous free-trade market in the world. The region's positive economic outlook will undoubtedly drive this initiative forward. By seizing the opportunities provided by new technology, we will all gain.
www.saintvarious.com
第一工匠艺术文化企业
L'Artisanat Première entreprise de France